Join library staff for a virtual conversation about books! Each month, we have a fantastic selection of new titles to recommend for your reading list. 
The virtual program is on the second Tuesday of the month at 7:00 PM on the NPL Facebook page! Catch us live or view a recording after the event.
Sign up for our newsletter to receive a list of recommended titles each month and to stay up to date with library events!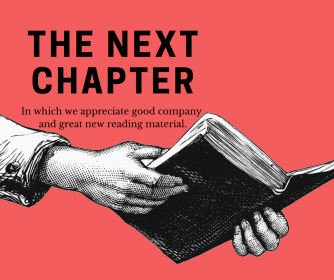 Find all of the recommended titles from past years in the book lists below:
2022
The Next Chapter: December 2022
The Next Chapter: November 2022
The Next Chapter: October 2022
The Next Chapter: September 2022
The Next Chapter: February 2022
The Next Chapter: January 2022
2021
The Next Chapter: December 2021
The Next Chapter: November 2021
The Next Chapter: October 2021
The Next Chapter: September 2021