Join library staff for a virtual conversation about books! Each month, we have a fantastic selection of new titles to recommend for your reading list. 
The virtual program is on the second Tuesday of the month at 7:00 PM. Visit our events page and click on the event each month to find the Zoom registration link. You can also catch us live on Facebook!
Sign up for our newsletter to stay up to date with library events!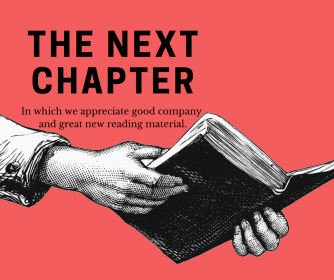 Find all of the titles we recommend each month in the book lists below:
2022
The Next Chapter: December 2022
The Next Chapter: November 2022
The Next Chapter: October 2022
The Next Chapter: September 2022
The Next Chapter: February 2022
The Next Chapter: January 2022
2021
The Next Chapter: December 2021
The Next Chapter: November 2021
The Next Chapter: October 2021
The Next Chapter: September 2021