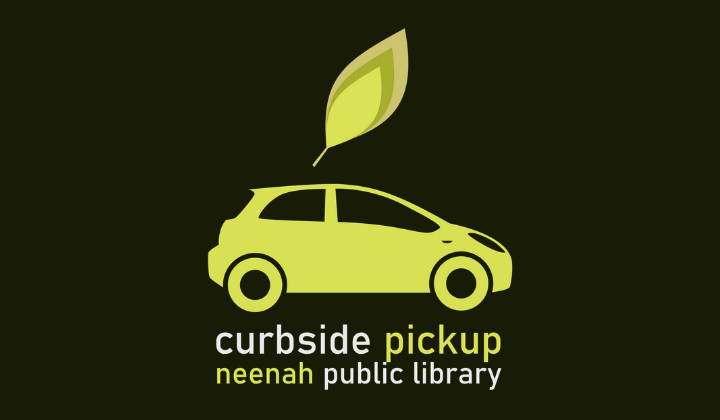 We continue to offer patrons our popular curbside services. Wi-Fi is available in the parking lot and on-street parking.
Curbside holds pick-up procedure:
1. Place holds online.
2. Wait for notification holds are available. Pulling holds takes at least 24 hours and up to one week, depending on where the item is located.
3. Park in the library's circle during curbside hours.
4. Notify us you are here, by using the Winnefox Mobile app (My Account, Holds, Click & Collect) or by calling us at 920-886-6304.
5. Library staff will leave your books and other materials in box number 4 or will bring them to your vehicle.
Not sure what you would like to watch, listen to, or read next? Ask a librarian, fill out a Kids and Teens Book Bundle request or a Bookmatch request. We enjoy helping you find your next great read or watch.
To learn about other curbside services, such as faxing and printing, call 920-886-6315.
Returns
Book drops are open 24 hours. Library staff cannot accept returns at Curbside Pickup.