Inspiring Ideas. Enriching Lives. Creating Community. Celebrating Literacy.
The origins of the Neenah Public Library began on February 20, 1882 when a group of citizens organized a subscription library.  The group was called the Neenah Library Association.  These public-spirited citizens raised funds to build a book collection.  On April 1, 1884 the Common Council voted to establish and maintain a public library and reading room which was located in the upstairs of the old City Hall ...read more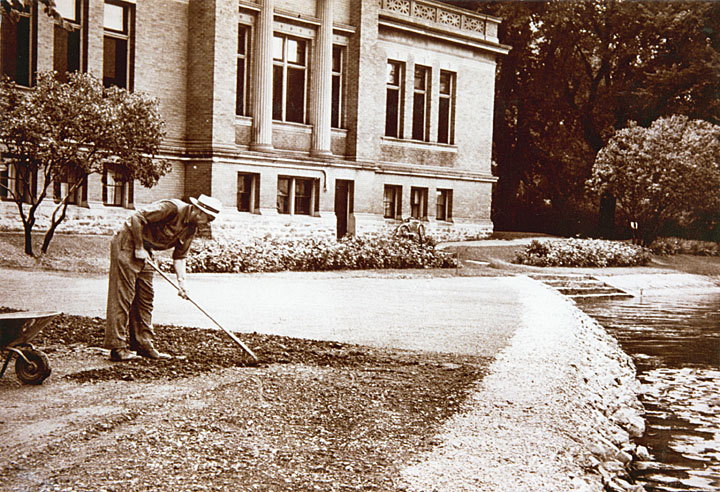 Call us at 920.886.6315, email us, chat with us, or stop by the library. We're here to help you with all of your informational and technological needs. What are you waiting for? Contact us now!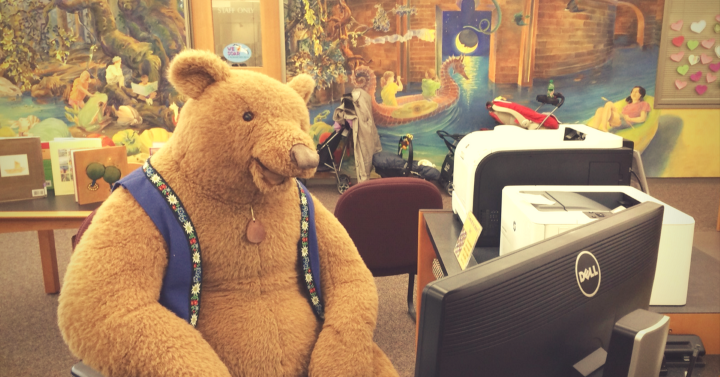 The Neenah Public Library has a history of strong community support. The Library's original organization, Neenah Public Library Association, was formed in 1882. In 1884, City Council voted to establish a public library, which occupied a room in the original City Hall.
Donors have contributed hundreds of thousands of dollars toward special collections, programming, new services, memorial gifts, a grand piano, landscaping, special equipment, and enhancements to the facility.
The Library Board encourages gifts and bequests of any size. Donations enrich and expand library collections and services beyond the limits of normal municipal and county funding. Donations are used for special projects, programs, services, resources, and building enhancements.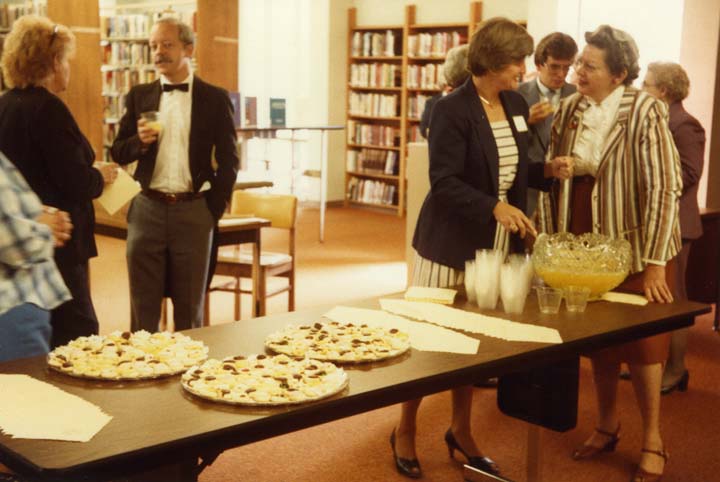 The Friends of the Neenah Public Library is a non-profit volunteer organization committed to meeting the needs of the library. Our purpose is to maintain an association of persons interested in libraries; to focus public attention on the library; to stimulate the use of the library's resources and services; to receive and encourage gifts, endowments, and bequests to the library; to support and cooperate with the library in developing library services and facilities for the community. Along with your membership fees, our annual book and magazine sale generate funds to support the mission of the library.
The Library Board of Trustees is the governing body of the library. The Board is composed of eight members appointed by the mayor and confirmed by the city council; the local school district administrator or his or her designee, as by law; and members who qualify under Wisconsin Statutes 43.60(3), relating to funding received by Winnebago county.
The Board determines Library policy. To view library policy click here.
Love books? Love your library? Volunteer!
Library Volunteers:
…make a HUGE difference!  Almost 4500 hours were volunteered in 2019- and volunteers shelved almost HALF of all the items that were circulated!
…make their OWN SCHEDULE.  Once you have been trained, you can come when it is convenient for you!
…come in all shapes and sizes!  Teens, adults, and seniors can all volunteer at the library- there's something for everyone!