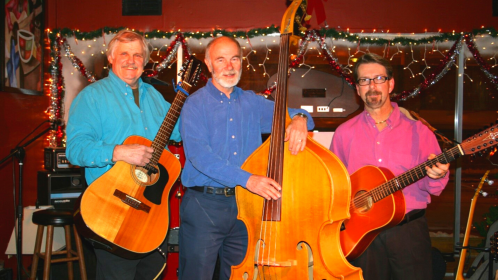 Enjoy a fantastic performance from The Crystal River Trio!
The talented trio magically weaves through a diverse program of Irish Ballads, Sea Shanties, Calypso, oldies and folk music, using a combination of history and humor to tie it all together.
The Crystal River Trio has been performing since it's conception in 1982. Providing acoustic music for all ages while keeping the folk tradition alive. From the moment The Crystal River Trio takes the stage, it's obvious that these guys have more in common than just the music, they are close personal friends… a fact that comes across in their performances.
The concert will begin at 2:00 PM in the Shattuck Community Room. All interested individuals are welcome to attend this free event.
The NPL Concert Series is sponsored by the Friends of the Neenah Public Library.
May 07, 2023 @ 02:00 pm