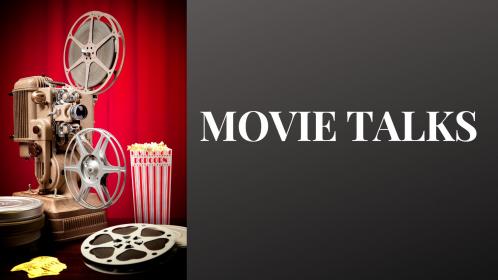 Join us for a NEW discussion group: MOVIE TALKS.  We select movies that you might have seen when first released, but warrant repeat viewing; or perhaps you never saw it but is one that may intrigue you.  It may even be a movie that you are just dying to share with someone else!  We will share information about the plot, characters/actors, and some of the behind-the-scenes trivia.  This event is intended for those who have already watched the movie.
This month we will discuss Airplane!. This film stars: Robert Hays and Julie Hagerty and features Leslie Nielsen, Robert Stack, Lloyd Bridges, Peter Graves, Kareem Abdul-Jabbar, and Lorna Patterson.  Here are some intesting facts about this movie:
The writers of the film (Jim Abrahams, David Zucker and Jerry Zucker) were childhood friends and grew up in Shorewood, Wisconsin
David Letterman, Sigourney Weaver, and other future stars auditioned for Airplane!
Robert Hays was—and is—a licensed pilot
Join us after you watch this comedic parody of a film.  We will discuss its strengths, flaws and reactions that make this a movie well-worth seeing.
***Several DVD copies of this movie are available at the Neenah Library or may be placed on hold via the online catalog.  Please contact the Neenah Library if you have questions at 920-886-6315.
May 30, 2023 @ 06:30 pm