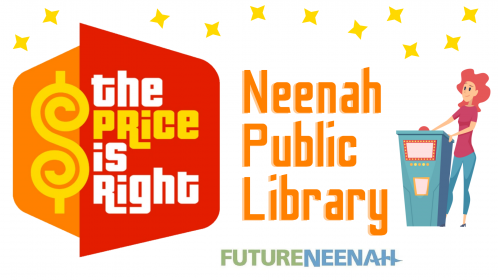 Come on down to the Neenah Public Library! Join us for an evening of prizes, games, and more. Registration to be a contestant will be done at the event. Wear retro inspired, vintage clothes, or a costume for a chance to win a door prize.
This community event will feature local Neenah businesses and the prices of their products. So be sure to visit local shops if you want to beat the competition!
Doors open at 6:30pm. Seating may be limited for this free event.
Thank you Future Neenah for your generous help!
March 10, 2023 @ 07:00 pm