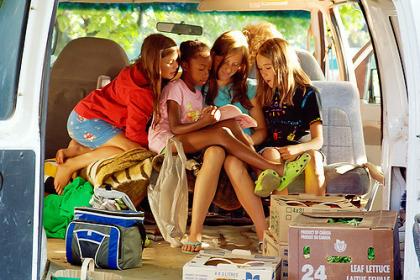 Read a selected book and then share your thoughts and feelings with each other through good old-fashioned mail!  Register and pick up a copy of the book and "pen pal envelope" at the Youth Desk.  Meet at Shattuck Park to discuss book, snack, and exchange pen pal envelopes once a month.  Monday, July 19, 10:00-11:00 a.m. is our meeting date to discuss Front Desk by Kelly Yang.  
Check out our Girlfriends Read virtual bookshelf for book-related resources: http://bit.ly/NPLvirtualbookshelfGR
ALL PROGRAMS WILL BE HELD OUTSIDE AT SHATTUCK PARK.  Programs are weather dependent.  If needed, programs will be cancelled no later than 2 hours before the program start time and will be announced on our website and Facebook.  Please follow mask and social distancing recommendations.
July 19, 2021 @ 10:00 am