Love books? Love your library? Volunteer!
Library Volunteers:
…make a HUGE difference! Almost 4500 hours were volunteered in 2019- and volunteers shelved almost HALF of all the items that were circulated!
…make their OWN SCHEDULE.  Once you have been trained, you can come when it is convenient for you!
…come in all shapes and sizes!  Teens, adults, and seniors can all volunteer at the library- there's something for everyone!
Volunteer Opportunities
How to apply?
Download the Volunteer Application here or pick one up at the checkout desk.
Fill it out and return it to the library. You may email the application or drop it off at the checkout desk.
That's it!  The volunteer coordinator will contact you to set up an interview.
Any questions? Contact the volunteer coordinator at 886-6321 or 

laux-robak@neenahlibrary.org
Please review our Volunteer Policy for details about volunteering at the library.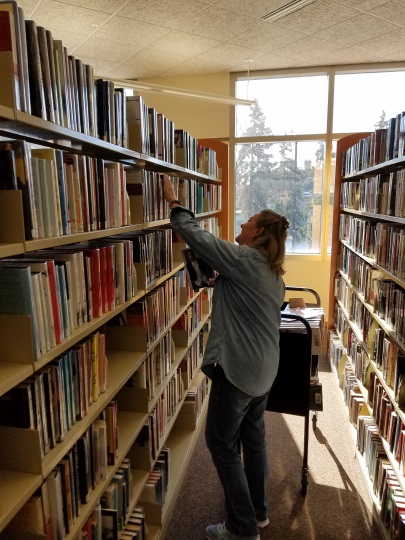 Not able to volunteer your time? Become a Friend of the Library today.