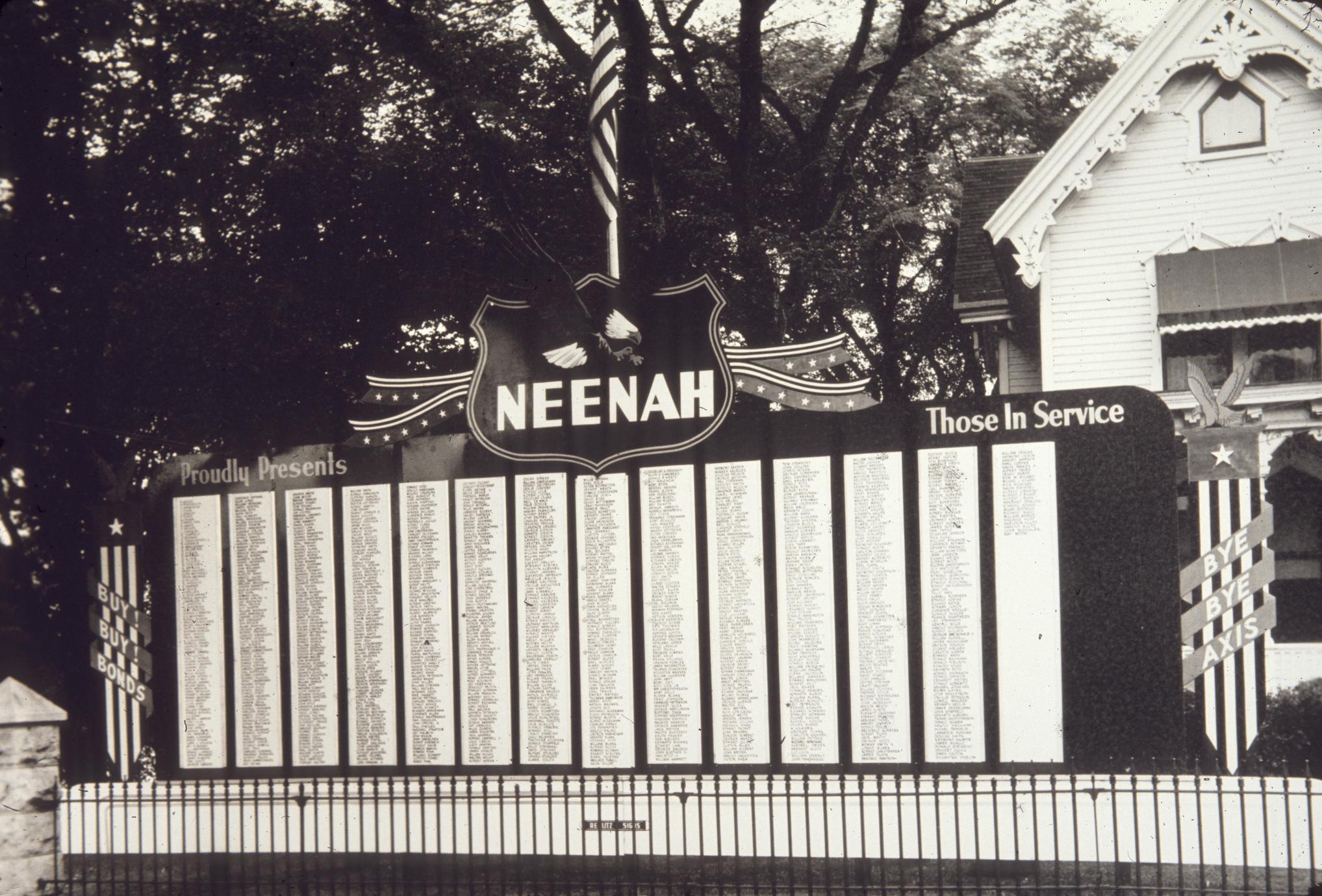 Neenah-Menasha World War II Military Database
During the Second World War, the Daily News-Times reported on many Neenah-Menasha men and women military personnel in a column "…at the Front…and in Camp."  The database indexes the column and other stories on military members from December 1941 through 1946.
The information on an individual can range from entering the military, training news, promotions, awards, a trip home on leave, casualties, specific activity overseas, and date of discharge.
The database is not yet available to the public for searching, however, you may submit a name and branch of service (if known) using this form. We will email you a copy of the article or articles, within fourteen days.