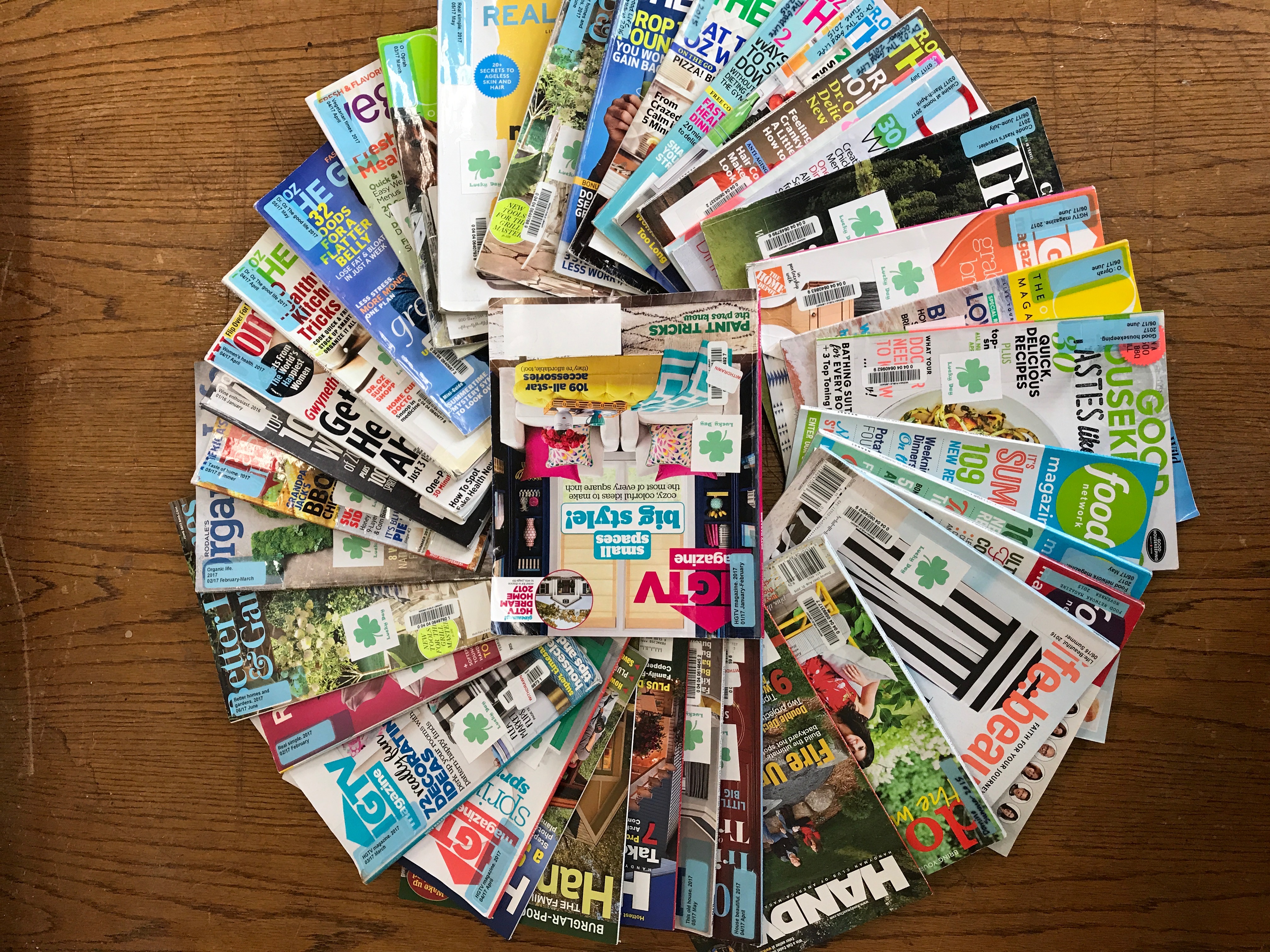 The Friends of the Neenah Public Library will hold their annual magazine and AV sale Saturday, February 25, 10:30 a.m.—3:45 p.m.
Magazines: $.25 each or 5 for $1.00.

DVDs: $1.00 per disc, maximum $3.00 for a set

CDs:

$0.50/CD with a price increase for each CD until the maximum of $2.00

Audiobooks:

$1.00 for audiobooks/discs with a maximum of $3.00
All remaining magazines will be FREE Sunday, February 26, 12:00 - 4:00 p.m.
All proceeds from the sale will benefit the mission of the Friends of the Neenah Public Library.
The Friends of the Neenah Public Library is a non-profit volunteer 501(c)(3) organization committed to meeting the needs of the library. Our purpose is to maintain an association of persons interested in libraries; to focus public attention on the library; to stimulate the use of the library's resources and services; to receive and encourage gifts, endowments, and bequests to the library; to support and cooperate with the library in developing library services and facilities for the community.
Our continuing goals are:
To provide additional cultural programs for adults.
To continue to support children's programs.
To help support the purchase of library materials.
To promote a friendly image of the library and its services to community residents.
To provide volunteers necessary for the successful implementation of the above goals.
Membership fees are as follows:
Junior (under 12) $2.00
Individual $15.00
Family $25.00
Supporting or Small Business $30.00
Contributing $50.00
Sponsor or Corporate $100.00
NOTE: Our membership year is May 1 through April 30
If you appreciate the value of our library and want to demonstrate your commitment, please become a member of the Friends of the Neenah Public Library today! Membership applications can be printed from this website: Friends of the Neenah Public Library Membership Application [pdf] and available at the Circulation Desk at the library.