The youth staff have created several thematic, fabulous totes for you to check out and enjoy for two weeks!
Learn more about the totes below and click here for availability.
Call the Youth Desk for more information and to place a Play & Learn Tote on hold (920) 886-6335
Checkout: 14 days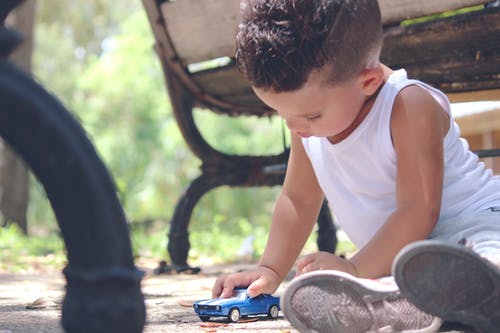 ABC & 123: Develop skills in ABCs and 123s with engaging toys, books, and activities.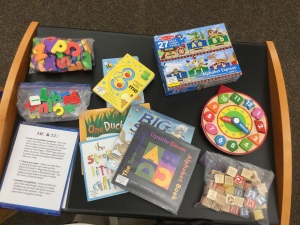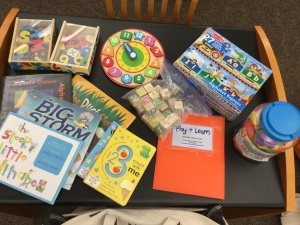 Astronomy: View some planets and the moon, learn constellations and the stories that go with them, and gaze at the night sky with the Astronomy tote.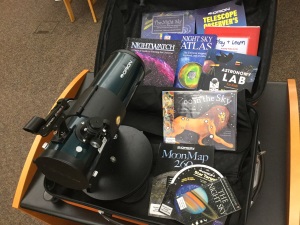 Baking: All the tools you need to bake up some fun in the kitchen.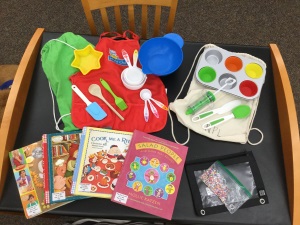 Birds: Look up and explore the world of birds with these binoculars, song bird toys, and books all about birds.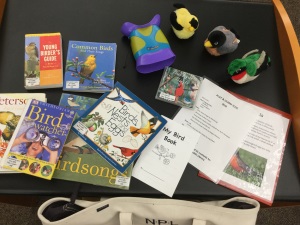 Bugs: Look Closer, develop and appreciation for the smaller things all around us with the lovely world of bugs.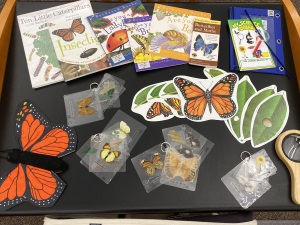 Code: Explore the language and uses of coding with this special bag including a Makey Makey, a WonderWorkshop Robot Dot, and a Code and Go Mouse. (Makey Makey requires the use of a computer. Dot requires the use of an app installed on a handheld device.)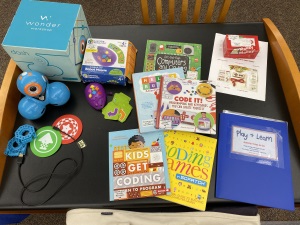 Early Literacy Fun: Build early English language skills with these totes designed with the language learner in mind.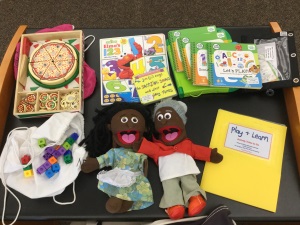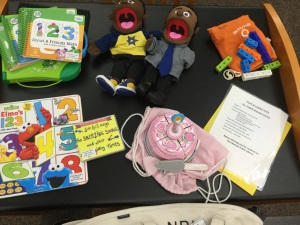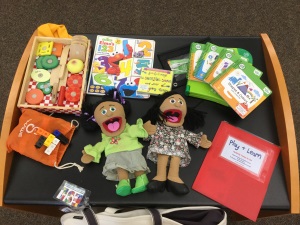 Everyone is Unique: Explore diversity; the understanding that each individual is unique. Teach little ones to recognizing our individual differences while cultivating an inclusive environment where the inherent worth and dignity of all people are recognized. This skill promotes and sustains a sense of belonging; it values and practices respect for the talents, beliefs, backgrounds, and ways of living.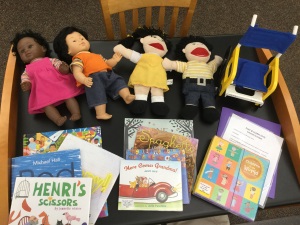 Farm: Neigh, Oink, Baa, Moo! Down on the farm what do you hear? Tell a story, solve a puzzle, all while exploring your favorite farm animals.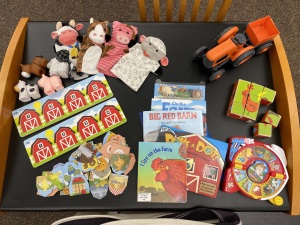 Hear: How many different sounds can you make with kazoos, a rain stick, musical instruments and more?!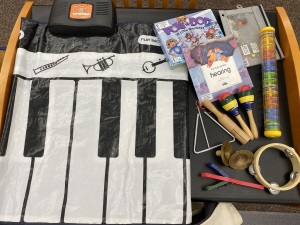 Math: Have fun with numbers, counting and coins. Play games and test your skills.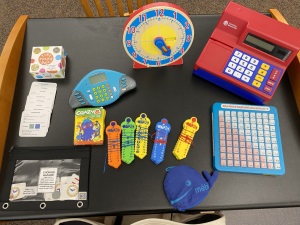 Math Beyond 10: Number properties are the focus of this tote. Go beyond 1-10 with matching games and place value.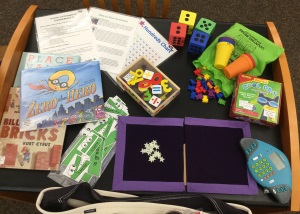 Move: Delight in all the different ways your body can move using a parachute, balance cushions, ribbon wands, and all manner of wiggly things.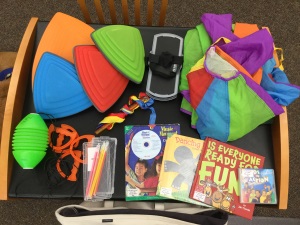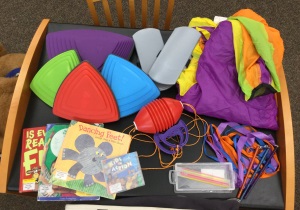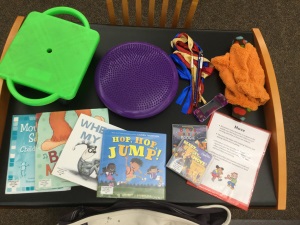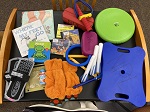 Music: Everyone is a musician! Explore music notation and rhythm with this electronic keyboard and accompanying book and an array of music makers.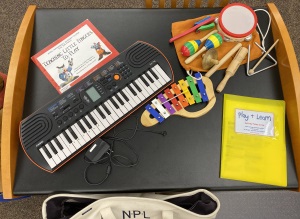 Our Solar System: Explore the planets of our local solar system. Gaze up at the projected stars and imagine space travel with the glow in the dark planets on a string, giant puzzle and magnets.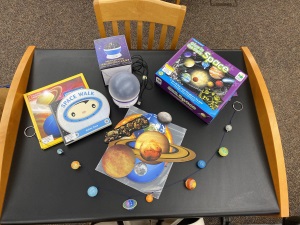 Science Lab & Field: Do what scientist do! Explore, imagine, test! Be a field and/or a lab scientist with this tote full of activities and equipment sure to encourage observation and exploration.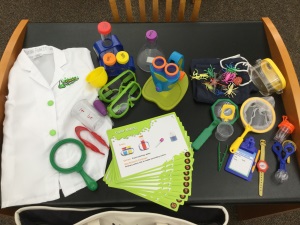 Smell: Your nose will go wild with all the different stickers, markers, bubbles, and stuffed toys to smell in this bag!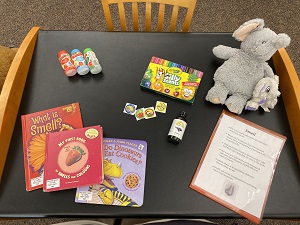 Touch: Relax with a weighted lap square, body sock and other soothing things.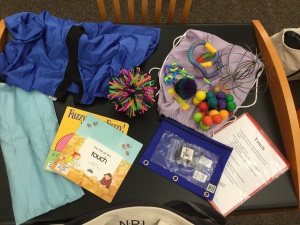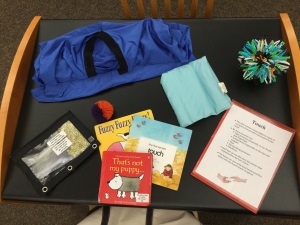 Water: Pour and explore water and its properties.