History of the Library:
The origins of the Neenah Public Library began on February 20, 1882 when a group of citizens organized a subscription library.  The group was called the Neenah Library Association.  These public-spirited citizens raised funds to build a book collection.  On April 1, 1884 the Common Council voted to establish and maintain a public library and reading room which was located in the upstairs of the old City Hall.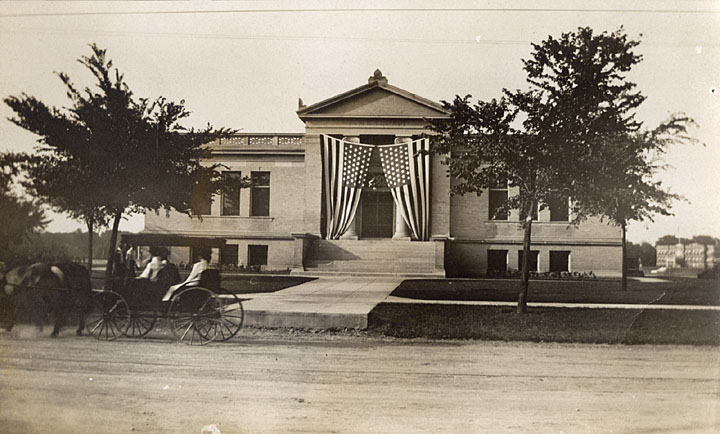 Eventually the library outgrew the space allotted at City Hall and a new location was needed.  The new library was made possible largely through a donation of land located along the banks of the Fox River and money by Mrs. Theda Clark Peters and a monetary donation from Andrew Carnegie.  The new Carnegie library was built at a cost of $28,000 and opened in January 1904.    
The Carnegie library served the community well, however after 60 years since its construction the city of Neenah grew from 6,000 to 18,000 residents.  From 1904 to the early 1960s the collection had grown from 8,000 to 56,000 volumes and annual circulation rates had grown from 18,000 to over 205,000.  Increased space was needed to meet the demands of a larger community and in 1962 a $350,000 bond issue was approved by referendum for the construction of a library addition.
As a means of preserving the old library building and the downtown location a wrap-around plan was designed by the architects.  A building of 14,000 square feet was built around and attached to the old building which increased total floor space to about 22,600 square feet in 1964.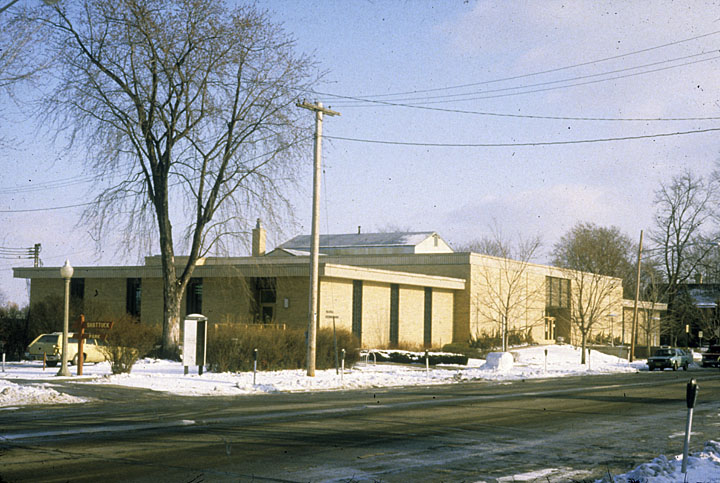 The wrap-around addition was designed for 15 years and it was clear by the early 1990s that in order to serve Neenah residents adequately a new library facility was needed.  Eventually the Board of Trustees put forward a plan to build a new 40,000 square foot $5 million library on the Wisconsin Avenue site.  In 1998 City of Neenah voters approved a referendum to demolish the old library and spend $5 million in city funds to build a new building on the current site.  A $500,000 challenge gift was then made to the city to increase the new library's size. The new 50,000 square foot library building opened in June 2000 at a cost of $6 million (which included renovation and renting of temporary quarters, the moves to and from the temporary quarters, demolition of the old building, asbestos removal, and building and equipping the new library).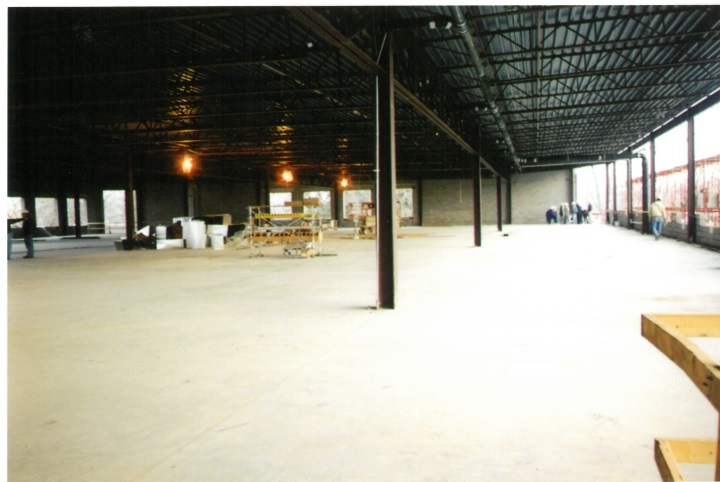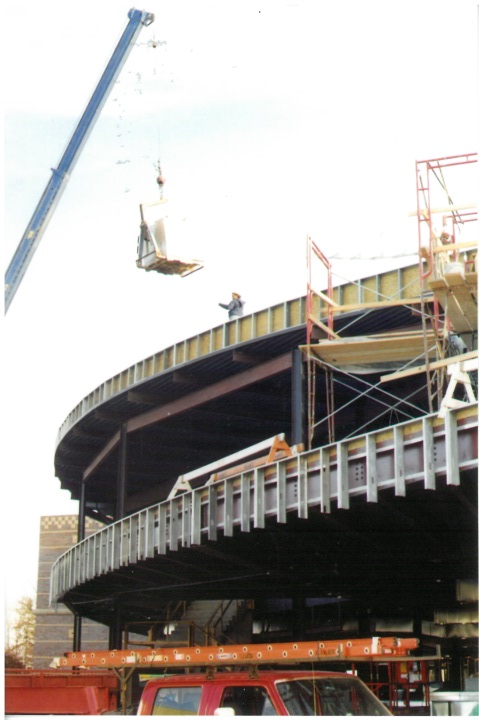 From the Neenah Public Library's beginnings of serving 6,000 residents the library now has a service population of 46,845, has 149,000 book volumes, over 16,000 magazines, and over 64,000 audio/visual/electronic materials, and 931,911 checkouts in 2014.