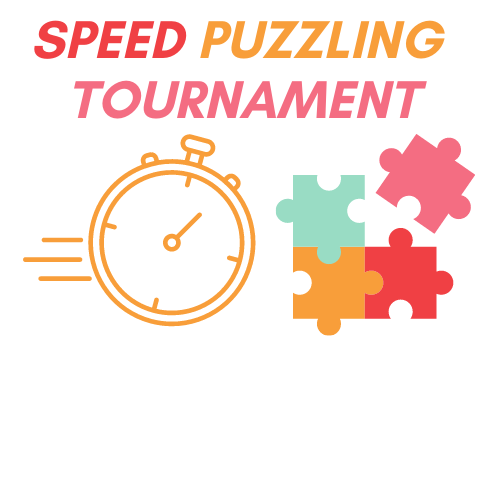 Register your team for our next Speed Puzzling Tournament! The Tournament will take place on February 25 from 5:30 p.m. to 8:00 p.m.
How it works: Teams are assigned a new, unopened 1000-piece puzzle. Teams have 150 minutes to complete the puzzle. The winner will be the first team to finish or, if no puzzles are completed, the team with the fewest puzzle pieces remaining. Prizes awarded to the first- and second-place teams, with the other teams entered into a drawing for additional prizes.

Details:
The team captain registers for the team by clicking here. Teams may have up to four players. The captain will be the primary contact for the event.
Space is limited.
There is no cost to register.
Masks are required to be properly worn during the tournament.
We will have plates available to help sort pieces. Teams may also bring their own sorting trays.