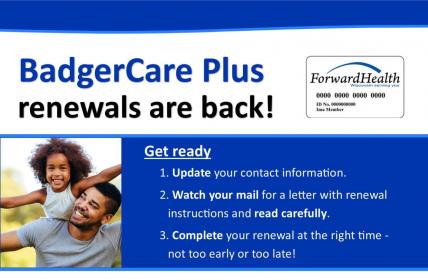 A Certified insurance enrollment specialist from Partnership Community Health Center will assist with BadgerCare Plus renewals at the Neenah Public Library from 12:00 - 2:00 p.m. and 5:00 - 7:00 p.m. Free, open to the public, and registration not required.
Enrollment specialist Lydia Rhoads will be in room 108.
Questions about this program can be directed to Nicole Hardina-Wilhelm, director@neenahlibrary.org or 920-886-6300.
September 12, 2023 @ 05:00 pm