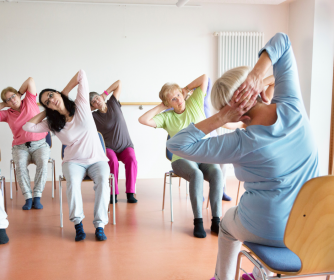 Come join Nicole from Absolute Wellness in a relaxing yet powerful 30-minute chair exercise experience! Learn how to engage your core while doing full body movements all while sitting down.  Some standing exercises will also be offered with modifications for using the chair.
We will meet in the first-floor Shattuck Room.
Free, open to the public, and no registration necessary.
September 15, 2023 @ 10:30 am