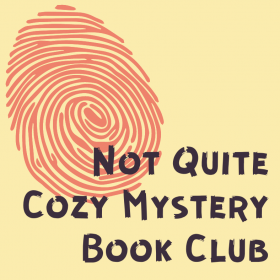 Amateur detectives welcome!
Join us in the library's Shattuck Community Room. We will share an hour as we discuss Books Can Be Deceiving by Jenn McKinlay. Pick up a physical copy at our second floor reference desk.  If assistance is needed, reach out to our adult reference desk at 920-886-6315 or library@neenahlibrary.org.
Free and no registration necessary.
Books Can Be Deceiving by Jenn McKinlay
Lindsey is getting into her groove as the director of the Briar Creek Public Library when a New York editor visits town, creating quite a buzz. Lindsey's friend Beth wants to sell the editor her children's book, but Beth's boyfriend, a famous author, gets in the way. When they go to confront him, he's found murdered—and Beth is the prime suspect. Lindsey has to act fast—before they throw the book at the wrong person.
(From Goodreads)
November 20, 2023 @ 06:30 pm