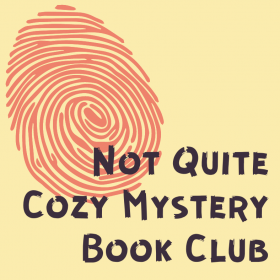 Amateur detectives welcome!
Join us in the library's Shattuck Community Room. We will share an hour as we discuss To the Hilt by Dick Francis. Pick up a physical copy at our second floor reference desk or borrow the digital audiobook through hoopla.  If assistance is needed, reach out to our adult reference desk at 920-886-6315 or library@neenahlibrary.org.
Free and no registration necessary.
To the Hilt by Dick Francis
Featuring the gripping plot, dramatic settings and believable characters that readers have come to expect from Dick Francis, To the Hilt displays the master at the top of his form. Alexander Kinloch is definitely the black sheep of his noble family, choosing the precarious life of a painter over a lucrative job in his stepfather's brewery. But when a trusted assistant disappears with millions of pounds, Alexander is reluctantly thrust into a foreign world of bankers and auditors. Brutal thugs and jealous relatives stand in his way as he labors to save the business and protect the family treasures. In the face of adversity, Alexander must defend himself and his family's honor to the hilt. After three dozen novels, Dick Francis maintains his reputation as one of the most popular mystery writers of our time. Both suspenseful and poignant, To the Hilt is a wild ride through a perilous adventure.
(From hoopla)
September 18, 2023 @ 06:30 pm