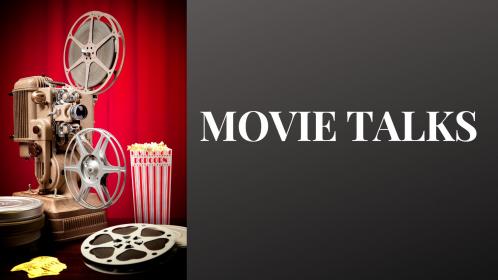 Join us for a NEW discussion group: MOVIE TALKS.  We select movies that you might have seen when first released, but warrant repeat viewing; or perhaps you never saw it but is one that may intrigue you.  It may even be a movie that you are just dying to share with someone else!  We will share information about the plot, characters/actors, and some of the behind-the-scenes trivia.  This event is intended for those who have already watched the movie.
This month we will discuss Slumdog Millionaire. Interesting facts about this movie:
It is the highest grossing British independent film of all time
Winner of eight Academy Awards including Best Picture, Best Director, Best Score, Best Adapted Screenplay
Roger Ebert called it, "a breathless, exciting story, heartbreaking and exhilarating." The Wall Street Journal said the film was the first, "globalized masterpiece."
Join us after you watch this masterpiece, and we will discuss its strengths, flaws and reactions that make this a movie well-worth seeing.
***Several DVD copies of this movie are available at the Neenah Library or may be placed on hold via the online catalog.  Please contact the Neenah Library if you have questions at 920-886-6315.
March 28, 2023 @ 06:30 pm