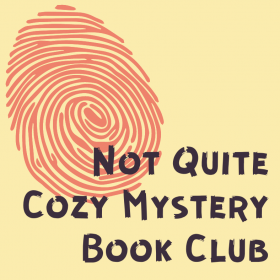 Amateur detectives welcome!
Join us in the library's Shattuck Community Room. We will discuss The Long Call by Ann Cleeves. Pick up a physical copy at our second floor reference desk or borrow the digital audiobook through Overdrive or hoopla.  If assistance is needed, reach out to our adult reference desk at 920-886-6315 or library@neenahlibrary.org.
The Long Call by Ann Cleeves
For the first time in 20 years, Ann Cleeves --international bestselling and award-winning author of the Vera and Shetland series, both of which are hit TV shows-- embarks on a gripping new series.
In North Devon, where two rivers converge and run into the sea, Detective Matthew Venn stands outside the church as his father's funeral takes place. Once loved and cherished, the day Matthew left the strict evangelical community he grew up in, he lost his family too.

Now, as he turns and walks away again, he receives a call from one of his team. A body has been found on the beach nearby: a man with a tattoo of an albatross on his neck, stabbed to death.

The case calls Matthew back into the community he thought he had left behind, as deadly secrets hidden at its heart are revealed, and his past and present collide.

An astonishing new novel told with compassion and searing insight, The Long Call will captivate fans of Vera and Shetland, as well as new readers.
(From Goodreads)
May 15, 2023 @ 06:30 pm