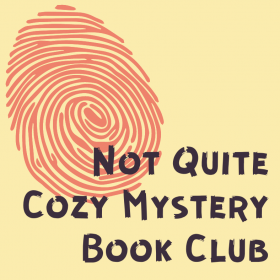 Amateur detectives welcome!
Join us in the library's Shattuck Community Room. We will discuss The Widows of Malabar Hill by Sujata Massey. Pick up a physical copy at our second floor reference desk, place a hold on a digital copy through Overdrive, or borrow the digital audiobook through hoopla.  If assistance is needed, reach out to our adult reference desk at 920-886-6315 or library@neenahlibrary.org.
The Widows of Malabar Hill by Sujata Massey
Bombay, 1921: Perveen Mistry, the daughter of a respected Zoroastrian family, has just joined her father's law firm, becoming one of the first female lawyers in India. Armed with a legal education from Oxford, Perveen also has a tragic personal history that makes her especially devoted to championing and protecting women's rights.

Mistry Law is handling the will of Mr. Omar Farid, a wealthy Muslim mill owner who has left three widows behind. But as Perveen goes through the papers, she notices something strange: all three have signed over their inheritance to a charity. What will they live on if they forefeit what their husband left them? Perveen is suspicious.

The Farid widows live in purdah: strict seclusion, never leaving the women's quarters or speaking to any men. Are they being taken advantage of by an unscrupulous guardian? Perveen tries to investigate and realizes her instincts about the will were correct when tensions escalate to murder. It's her responsibility to figure out what really happened on Malabar Hill, and to ensure that nobody is in further danger.
(From Goodreads)
March 20, 2023 @ 06:30 pm