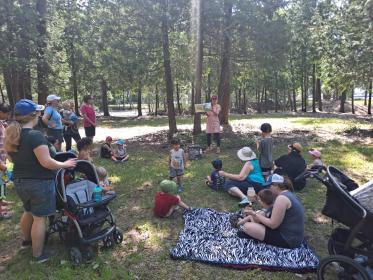 We will meet at Conservancy Park, 1674 S. Park Avenue, Neenah
Build better brains and bodies with active outdoor discovery! Wild Child Adventure Storytime will be held outdoors at various parks in or around Neenah.  Join Neenah Librarians for stories, short hikes and enrichment activities. You can expect the program to run about 30 to 40 minutes. 
Please dress appropriately for the weather-this could mean snowpants, rain boots or a sun hat depending on the forecast.  Many of the locations will not have restrooms or restrooms will only be available during the warmer months, please plan accordingly. This is a rain or shine program however extreme weather (cold, heat or heavy rain) may result in a cancellation.
September 27, 2022 @ 10:00 am