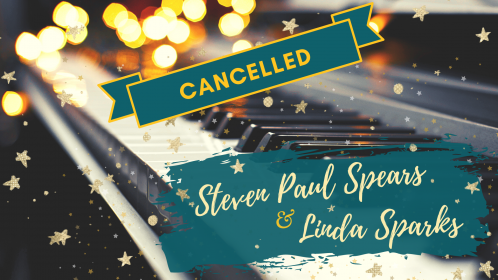 EVENT CANCELLED. Due to unforeseen circumstances, the concert has been cancelled. We apologize for the inconvenience. The performance will be rescheduled, please stay tuned for a new date!
Back for another fantastic concert! Accomplished vocalist, Steven Paul Spears from Lawrence Conservatory along with talented pianist Linda Sparks, will be performing songs and duets in English, French, German, and Italian.
Noted for being "most consistently musical, most clear in diction," possessing a "stunningly beautiful, edgeless tenor" and for "lustrous singing," tenor Steven Paul Spears has performed with many arts organizations across the United States and Europe. Receiving a master's degree in Music from the Juilliard School and a bachelor's degree in Music from the University of Louisville, Steven is in his 18th year of teaching at Lawrence Conservatory. 
Linda Sparks, pianist, is a well-known performer, teacher, and adjudicator in the Fox Valley. A native of Alabama, she earned her master's in piano performance at the University of Alabama, where she graduated with special honors, and then taught at Jacksonville State University. A staff accompanist at Lawrence Conservatory, she has taught at UW-Green Bay, UW-Fox Valley, Lawrence Academy of Music, and continues to maintain a private teaching studio. 2022 marks the 15th year of Linda and Steven's collaboration, which they have done for many recitals and occasions. 
The hour-long concert will take place in the first floor Shattuck Community Room at the Neenah Public Library. All interested individuals are welcome to attend this free event!
If accommodations are needed to attend, please contact the library at least 24 hours in advance of the program. For more information, please contact the reference desk by phone: 920-886-6315, e-mail: Library@neenahlibrary.org or visit our website, www.neenahlibrary.org. 
The Friends of the Neenah Public Library and the Neenah Public Library Trust Fund present the Concert Series. Donations to the Friends and the Trust Fund are always accepted and appreciated.
May 06, 2022 @ 02:00 pm