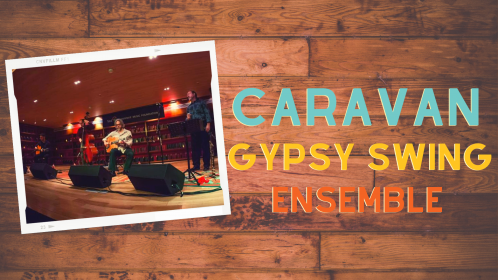 Enjoy a fantastic performance from Caravan Gypsy Swing Ensemble!
A range of musical styles and instruments blend together to create a unique sound from this talented group. Based in Madison, Caravan is inspired by "instrumental acoustic jazz influenced by the legendary Roma Gypsy Jazz guitarist, Django Reinhardt." The ensemble also pulls influences from American jazz, European folk music, traditional Latin, Parisian waltz, and other vintage-jazz sources. Expect a range of tunes from the "Hot Swing" repertoire, originals, and standards done in uniquely arranged styles.
The hour-long concerts begin at 2:00 PM in the Shattuck Community Room. All interested individuals are welcome to attend this free event.
The Concert Series is sponsored by the Friends of the Neenah Public Library.
May 22, 2022 @ 02:00 pm