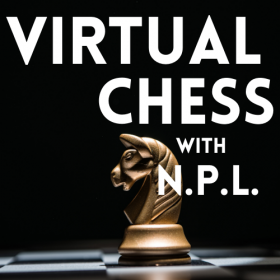 Join us for an all ages, all skill levels, evening of virtual chess each Thursday from 6:00 p.m. until 8:00 p.m. Play against other area residents from the comfort of your home.
Instructions:
1) Sign up for a free lichess.org account.
2) Hold your cursor over the "Community" tab. Then select "Teams."
3) Search for "Neenah Public Library."
4) Request to join the team. A team administrator will approve your request to join.
If you need help joining or creating an account, please call the Neenah Public Library at 920-886-6315 and ask for Richie.
May 20, 2021 @ 06:00 pm