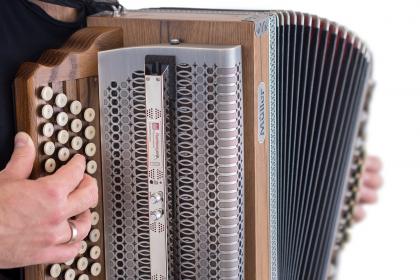 When you think of the accordion, you may remember Saturday night polka dances, or reruns of the Lawrence Welk Show. But the accordion is truly a global instrument, with a genre-spanning repertoire that reflects the diversity of cultures all over the world.
Accordionist Micah Sommersmith is fascinated by the broad reach of his chosen instrument. His curiosity has led him to a world far beyond the German and Polish dance tunes we know and love, and his program will highlight some of the music he has found along the way.
The sounds of Micah's accordion will transport you to the vineyards of Italy, the bayous of Louisiana, the tango halls of Argentina, and - of course! - the beer gardens of Germany, to name just a few stops on the journey.
August 14, 2020 @ 01:30 pm