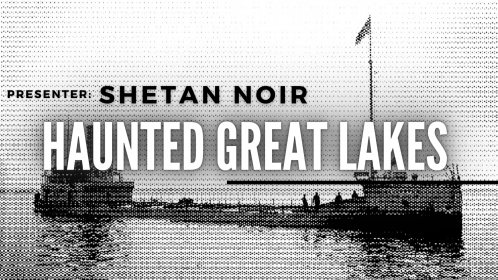 Zoom Link:
https://us02web.zoom.us/j/88552272257
Haunted Great Lakes
Join the Neenah Public Library Monday, Oct 19th at 7:00pm on Zoom for a live presentation "Haunted Great Lakes" by the author and paranormal journalist Shetan Noir. The Great Lakes have a long history of strange activities. Come learn about ghost ships, devil's triangles, sea monsters and more! 
Bio:
Shetan Noir is an author and weird travel journalist. Her research covers cryptozoology, the paranormal and all matters of high strangeness.  She currently teaches a course on the paranormal history of the great lakes at several community colleges.
October 19, 2020 @ 07:00 pm