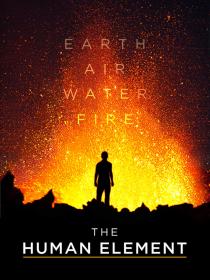 Virtual screening of the film "The Human Element" with a discussion to follow the film, which will feature Dr. Paul Sletten, a family physician and leader of the Waupaca chapter of Citizen's Climate Lobby.  Dr. Sletten will help viewers discuss the connection between climate change and public health.  The documentary illuminates, in visually stunning ways, multiple adverse effects of our changing climate already in motion.  In this year of the COVID-19 pandemic, learning how climate change magnifies respiratory diseases is both heartbreaking and timely.
Registration is open now to secure your free "ticket" to watch this engaging film by James Balog ("Chasing Ice") and collaborators.  "The Human Element" can be seen only by invitation, and the Appleton-Fox Cities chapter of Citizens Climate Lobby, through our national affiliate Citizens' Climate Education, has received permission to show this 80' documentary.    
Registration
To sign up, go to the website of eventbrite.com
You don't need an account with them or need to log in.  Just type in the search field:  "Online showing of The Human Element."  The Aug 3 event will come up, and you may then select it and go to that page.  Click on the Register tab, and share your name and email address.  Then click on Register again, and you may have to click Register again before you see a page displaying your free "ticket."  
On the day of the showing, you will receive an email with the link to the movie and to the Zoom discussion afterward.  These links should be treated protectively so we can avoid 'party crashers' who intend to disrupt if there are any.
Sponsored by Citizens' Climate Lobby Appleton-Fox Cities and the Neenah Public Library
August 03, 2020 @ 06:30 pm