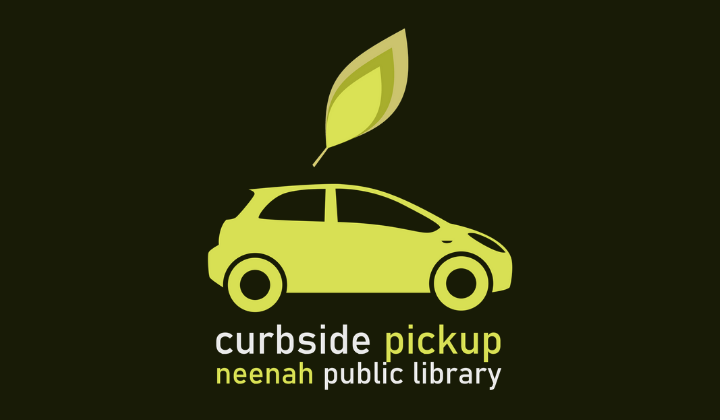 The Library is currently closed to the public, but staff are available to get books, movies, music, magazines, puzzles and more out to patrons. Beginning May 18, there is a new Curbside Holds Pickup procedure.
Here's how it will work:
1. Place holds online (You can also email or call the library.)
2. Wait for notification holds are available.
3. Park in a marked spot in the library's circle during curbside hours. Please wait until you are able to park in a marked spot before calling.
4. Call the curbside pickup phone number that is posted in the designated spots. For faster service, have your library card number ready.
5. Library staff will leave your books and other materials outside your vehicle for you to retrieve. Staff asks that you not exit your vehicle until materials have been left for you.
New Curbside hours
Monday - Thursday, 9:00 a.m. - 8:30 p.m.
Friday, 9:00- a.m. - 5:30 p.m.
Saturday, 10:00 a.m. - 3:30 p.m.
Sunday: Closed
Not sure what you would like to watch, listen to, or read next? Ask a librarian. We are happy to make suggestions.
Returns
Bookdrops are open. Library staff cannot accept returns at Curbside Pickup.
Bookdrop hours:
Monday through Thursday, 9 – 8:30 p.m.
Friday, 9 – 5:30 p.m.
Saturday, 10 – 3:30 p.m.
Sunday: Closed
Library staff health and safety is a priority – as is the well-being of patrons and the community. If you are sick, please stay home. Library staff will be wearing masks and gloves and practicing safe social distancing when delivering your materials.
The Library will continue to provide patrons with other library services in an online capacity. WiFi is available and accessible outside the building. Electronic books and downloadable audiobooks, movies, and music are also always available.
The Library Board of Trustees and staff will continue to monitor the situation in consultation with local officials, public health guidelines, and Governor Evers' Executive Order. Watch for updates on the Library's website, social media, emailed newsletter, and local press. If you have questions or would like more information, please call the Library at 920-886-6315 and leave a message; staff will return the call. Or email the Library at library@neenahlibrary.org and staff will reply.