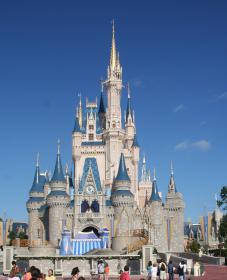 Planning Your Trip to Walt Disney World
When was the last time you traveled to Walt Disney World?  Was it more than 10 years ago?  Planning your trip to Walt Disney World is more than just booking the hotel and the flight to Orlando, Florida.  Now there are several theme parks and fast passes to consider as well as making a reservation at a specialty or themed restaurant to complete this magical vacation.  If you need help streamlining the planning process, attend this seminar to ease your anxiety about planning your perfect trip to Walt Disney World!
Everyone is welcome. If accommodations are needed to attend, please contact the library administrative office at 920-886-6315 or by email at library@neenahlibrary.org at least 24 hours in advance of the program.
November 07, 2019 @ 06:30 pm