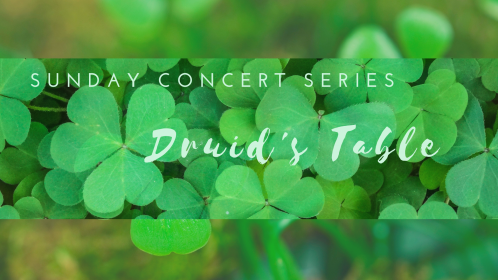 Celebrate St. Patrick's Day with a fantastic performance from Druid's Table!
"Traditional Celtic folk music since 1999.The group performs jigs, hornpipes, ballads, pub songs, reels, airs and Irish polkas using instrumentation including harp, accordion, penny whistle, fiddle, guitar, Irish flute, concertina and bodhran."

The hour-long concerts begin at 2:00 PM, October to May, in the Shattuck Community Room. Performances are free and open to the public. The concert series is sponsored by The Friends of the Neenah Public Library.
March 17 @ 02:00 pm