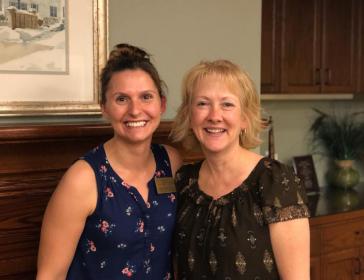 Enjoy a conversation and coffee with Valley VNA nurse Julie or Andrea on the first Tuesday of each month as they highlight a specific health concern. This month we will focus on staying healthy during flu season, and how to stop the spread of infections and illnesses but welcome all health-related topics. Bring your lunch and we will supply a light snack.
We will meet on the second floor, in the Aylward Room.
Brought to you in partnership with Valley VNA Senior Care.

October 02, 2018 @ 11:30 am