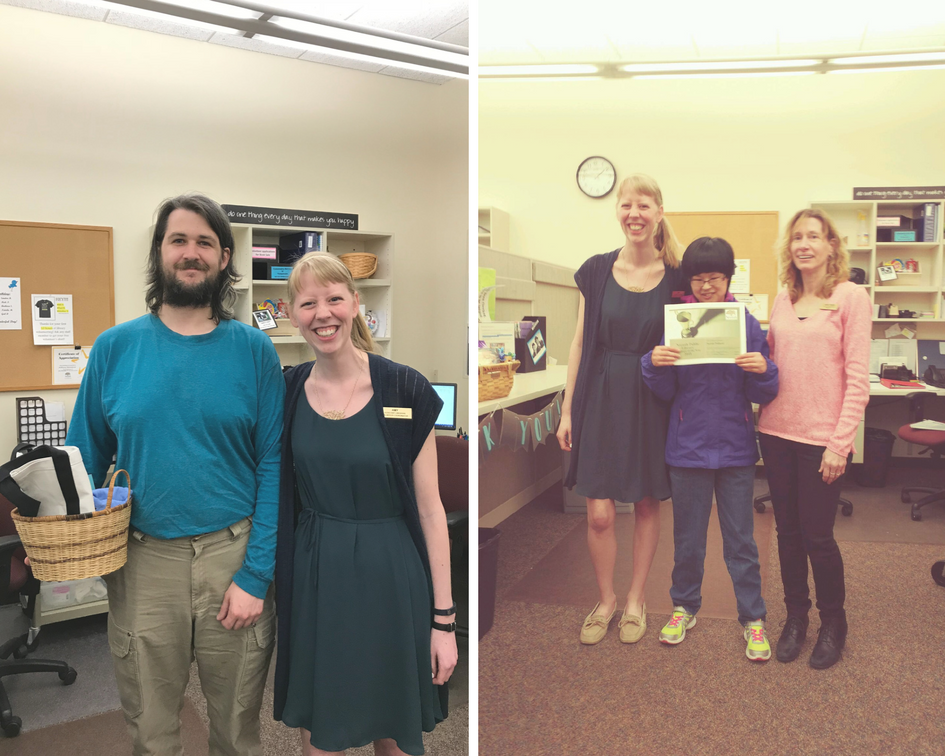 Love books? Love your library? Volunteer!
Library Volunteers:
…make a HUGE difference!  Over 6000 hours were volunteered in 2016- and volunteers shelved almost HALF of all the items that were circulated!
…make their OWN SCHEDULE.  Once you have been trained, you can come when it is convenient for you!
…come in all shapes and sizes!  Teens, adults, and seniors can all volunteer at the library- there's something for everyone!
What do I need to do?
Types of Volunteer Opportunities
Please review our Volunteer Policy for details about volunteering at the library.
Community Service Volunteers
As of February 1, 2006, anyone who wants to volunteer at the library to work off library fines or for Court-Ordered community service hours must be under 17 years old. The Volunteer Application form must include a parent or guardian signature.
Approval of all Court-Ordered applicants will be at the discretion of the Circulation Services Manager. The library need not specify a reason for unapproved applicants.